include_once("../include/nav_product.php"); ?>
Converted Products
In addition to our wide range of products to serve customer's need, we also offer ready-to-use products to respond their specific needs and satisfaction. Among these converted products are corrugated sheet board, ream-cut paper, small width slitted roll paper, multi-wall sack, shopping bag, and laminated paper.
Corrugated Sheet Boards
More than 100 types of corrugated sheet board are offered to serve the specific needs of customers. Made of liner and corrugating medium, these boards vary in grades, weights and specifications.
Structure : 2, 3, 5 walls
Flute Size : A, B, C, E, B/C, B/A
Width : 305-2489 mm (12-98 inches)
Length : 597-5486 mm (23.5-216 inches)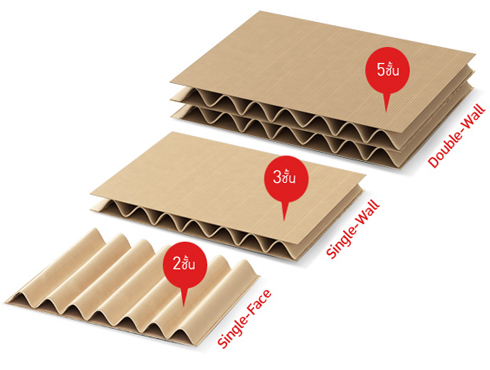 Height (mm.)

4.7
2.5
3.6
1.5
6.5
Structure

1.1 The Single-Face structure is highly suitable for the production of beautiful packaging or product protection.
1.2 The Single-Wall structure is perfect for general packages.
1.3 The Double Wall structure is ideally suit for packaging of huge and heavy products.
Ream-Cut Paper

Available in the form of paper sheets, these options of ream-cut paper are differed in sizes and grades to greatly suit customer's various needs. It is recommended for layer pad and wrapping.

Width: 55 – 170 cm.
Length: 50 – 193 cm.
Number of sheets per ream: 500.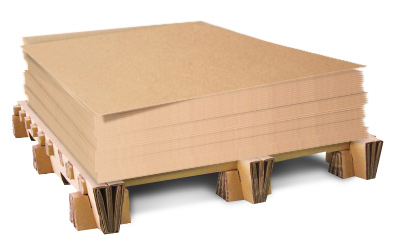 Small Width Slit Roll Paper

All paper grades can be slit into the small width roll paper to deliver the perfect sizes for customer's specifications. Such products are used for the production of tissue paper core, adhesive tapes, and patch-valves for sack.

Smallest width: 2 cm.
Roll diameter: 116 cm.
Core diameter: 7.6 cm.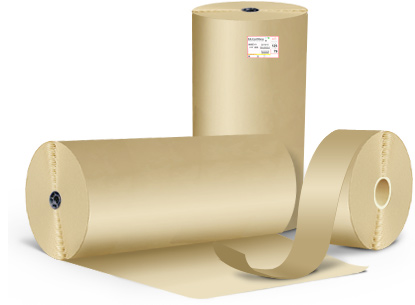 Multi-wall Sack
There are the vast variety of multi-wall sacks on offer. Due to its good printability, the multi-wall sacks are recommended for the production of cement sacks, animal feed sacks, starch sacks, ect.

Paper Components:
- EK (Extensible Sack Kraft)
- WEK (White Extensible Sack Kraft)
Types of Sacks
- SOM: Sewn Open Mouth sacks
- SV: Sewn Valve sacks
- SVTI: Sewn Valve Tuck in Sleeve sacks
- PV: Pasted Valve sacks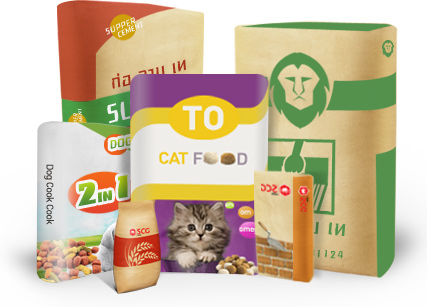 PE-Coated Paper
This high-quality paper coated with PE plastic is definitely suitable for products requiring extra protection. As the state-of-the-art Extrusion Coating machine with careful coating control, PE-coated paper is highly consistent and accurate. When coupled with the top-notched Corona technology which guarantees that the coating will not be peeled off, the coating of our product is more durable than any general coated paper available in the market. As our PE-coated paper delivers the highest quality, it is excellently used for the production of cement sacks, animal feed sacks, starch sacks and chemicals sacks, as well as suitable for wrappings. Besides, it provides humidity protection and grease resistance for the wrapped food. Basis weights of paper before coating: 75 – 150 grams per square meter (g/m2). Coating thickness: 15 – 50 microns.